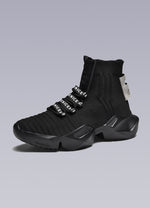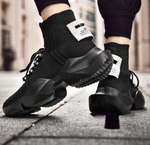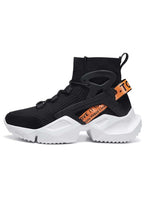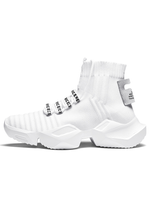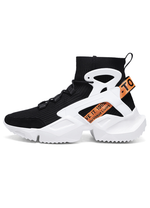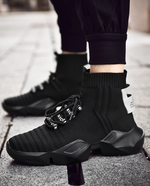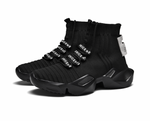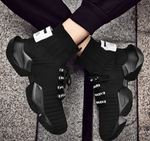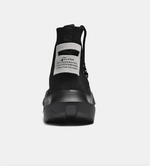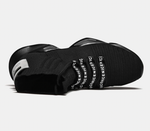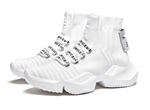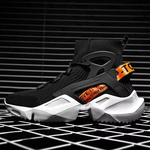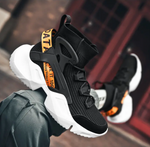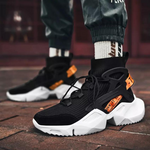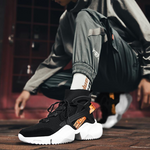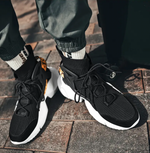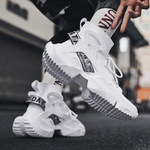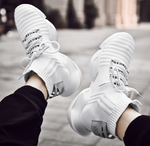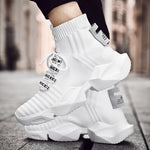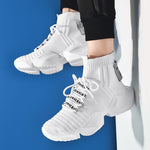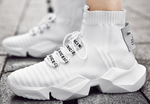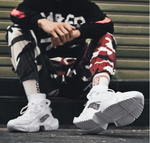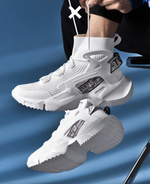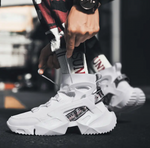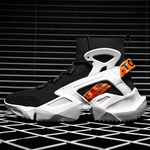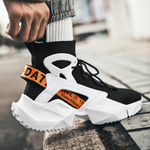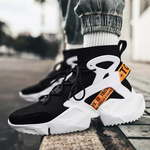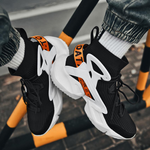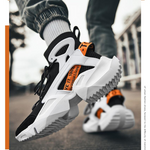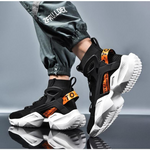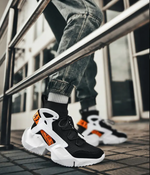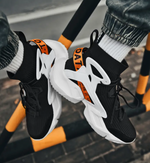 affordable techwear shoes
$55.00

Reduced price

$70.00

Comparative price
$70.00

Normal price
Unit price
Please select an available variant
🌐 Cyber Days : -15% with Code: HACK15
Revolutionize your wardrobe in a flash with these cheap techwear shoes.
Unleash your urban spirit with our Affordable Techwear Shoes. Engineered to perfection, these sneakers represent a harmonious fusion of futuristic streetwear, Japanese fashion, and technical clothing, culminating in a footwear masterpiece that's both accessible and captivating. They're a manifestation of your indomitable spirit, a testament to the modern urban ninja.
Fashioned with breathability and comfort at their core, these urban shoes are a symbol of style that refuses to compromise on function. Woven from a tapestry of innovation and aesthetic intrigue, their design echoes the vibrant hum of the city streets - a rhythm that pounds in the heart of every urban dweller.
Melding robustness and style, they are perfect companions for your adventures in the city. Picture yourself strolling down city boulevards or meeting friends on a casual day, every step resounding with an echo of your fashion charisma. These sneakers are the punctuation mark to your statement of style, the final piece to your urban ensemble. Each movement becomes a dance of grace, each stride, a statement of your fashion-forward sensibility.
Combine them with cargo pants, and witness your techwear outfits transform into a manifestation of your individuality.
Resistant and breathable: Made with high-quality materials (cotton, mesh & rubber) that are durable, flexible and lightweight to preserve mobility.

Technical Clothing: These techwear shoes protect you from the elements and complete your urban outfits. 

Perfect sneakers for everyday life, going to work or sporting activities.

Design: Techwear, Ninja Clothing, Japanese Streetwear, Darkwear, Urban Style

Suitable for men and women
Read more [+]

Fold [-]

Comfort, breathability, and style: the triple threat of these urban techwear shoes.

These versatile street shoes seamlessly integrate into every facet of your life. Imagine yourself scaling the soaring heights of the concrete jungle, each step powered by these techwear marvels, embodying the fierce agility of a ninja. As the cityscape unfolds beneath you, your silhouette is a spectacle of style and strength against the city skyline, the embodiment of urban resilience.

These affordable shoes are the ultimate addition to your ninja clothing collection, an opportunity to elevate your personal style narrative. Don't just wear the future. Imagine the thrill of playing sports, your feet encased in our shoes, the embodiment of cheap techwear that's uncompromising in quality.

For more urban shoes, explore our unique Techwear Sneakers. These black techwear shoes will perfectly complete your urban ninja outfits. Or if you're looking to expand your wardrobe further, discover our diverse range of Techwear Shoes today!
Size Advice

Our team advises you to look at the foot length (heel to toe) to choose your correct size, not the "Size" column, which only serves as a purchasing reference.

 

| Foot Length | Size |
| --- | --- |
| 22.5 cm  | 35 |
| 23 cm  | 36 |
| 23.5 cm  | 37 |
| 24 cm  | 38 |
| 24.5 cm  | 39 |
| 25 cm | 40 |
| 26  | 41 |
| 26 cm  | 42 |
| 26.5 cm  | 43 |
| 27 cm  | 44 |
| 28 cm | 45 |
| 28,5 cm  | 46 |
| 29 cm  | 47 |

 



If you still don't know what size is best for you, please contact us with your weight, height and product name. We will be happy 

to help you!
Shipping

All products are delivered free of charge. We currently ship to over 50 countries.

Average processing time:

 

24 hours

Average delivery time:

 

2 weeks

2 weeks for the

 

USA

 

and

 

Canada.
1 to 2 weeks for

 

European countries.
2 to 3 weaks for the

 

rest of the world.

To track your parcel, just click here.
Returns

We offer a full refund or free exchange within 14 days from the date of receipt of the products.

Feel free to contact us if you have any questions:

By email: info@offwrld-techwear.com

On Instagram: @off_wrld.shop