Techwear, derived from "technical wear", is a fusion of fashion and advanced materials designed for functionality and style, often characterized by its futuristic aesthetics and technological features tailored for modern life.
Who could have imagined that Techwear would be born thanks to a plumbing material, discovered by chance following a failed chemical experiment and that it would become the benchmark for all functional clothing?
And who would have thought such clothes would be found in the wardrobes of fashion icons such as Travis Scott, Drake, Bella Hadid, John Mayer, and ASAP Rocky?
This massive progress in functional clothing owes much to the birth of Gore-Tex, a patented waterproof fabric invented by Wilbert L. Gore and his son Robert W. Gore in 1969.
They discovered a method of stretching Teflon, a heat-stable thermoplastic polymer with high chemical inertness and excellent non-stick properties.
Everything started here.
But grasping a definitive and up-to-date answer to the question "What is Techwear" remains a labyrinthine task. The many perspectives and contradictory information on the topic complicate a clear and concise definition.
Furthermore, techwear's positioning at the intersection of multiple fashion genres only adds layers to its complexity.
While enriching the urban techwear landscape, this unique mix poses challenges for enthusiasts and newcomers alike, particularly when navigating the plethora of brands and mastering the art of dressing in authentic techwear style.
So it won't be easy if you're starting your techwear adventure on your own today.
However, over the years, I've witnessed the evolution of the niche, tracking its growth from the fringes of avant-garde fashion to its current mainstream appeal.
As an aficionado, I've accumulated a wealth of knowledge I'm eager to share, ensuring you get the most accurate and up-to-date information on this dynamic style genre.
By the end of this guide, you'll know everything about techwear, allowing you to:
unveil its origins; prepare to enrich your style vocabulary and confidently discuss techwear at any gathering or social event.

discern between different techwear styles, from urban to cyberpunk, from casual to military-inspired, and learn how to style each look, ensuring you're always at the forefront of this cutting-edge fashion genre.

have a comprehensive understanding of the different materials and technologies that define techwear. Be ready to differentiate between waterproofing and breathability and understand why each matters in the world of technical fashion.

know where to shop, which brands align with your style and budget, and how to integrate techwear seamlessly into your daily wardrobe.
Now that we've set the stage, grab your most futuristic sunglasses and let's dive deep into the matrix of techwear!
What is Techwear Clothing?
Techwear Origin
Techwear is a style renowned for its exceptional functionality, expressed through minimalist and futuristic designs.
We sometimes talk about "Urban Techwear" when discussing clothes designed for the city but full of technicality.
Drawing inspiration from military uniforms, sportswear, cyberpunk subculture (think Matrix & Blade Runner) and technology, this fashion trend features advanced fabric compositions to regulate body temperature, innovative garment constructions, and practical/ergonomic design.
Most technical clothing comes in two colors: 'black' (mysterious, intimidating, military, or ninja-inspired) and 'grey' (elegant, casual, akin to the Normcore and Lunarcore movements).
Techwear garments and accessories help you thoughtfully organize essentials, maximize movement and adapt to your lifestyle.
These products are designed to protect you from the elements and provide unparalleled comfort and durability.
Whether you're exploring the city or venturing into the great outdoors, they are built to withstand the demands of your active lifestyle.
The tech movement represents the fusion of practicality and well-designed clothes for everyday use, two characteristics that have taken a prominent role in the fashion industry.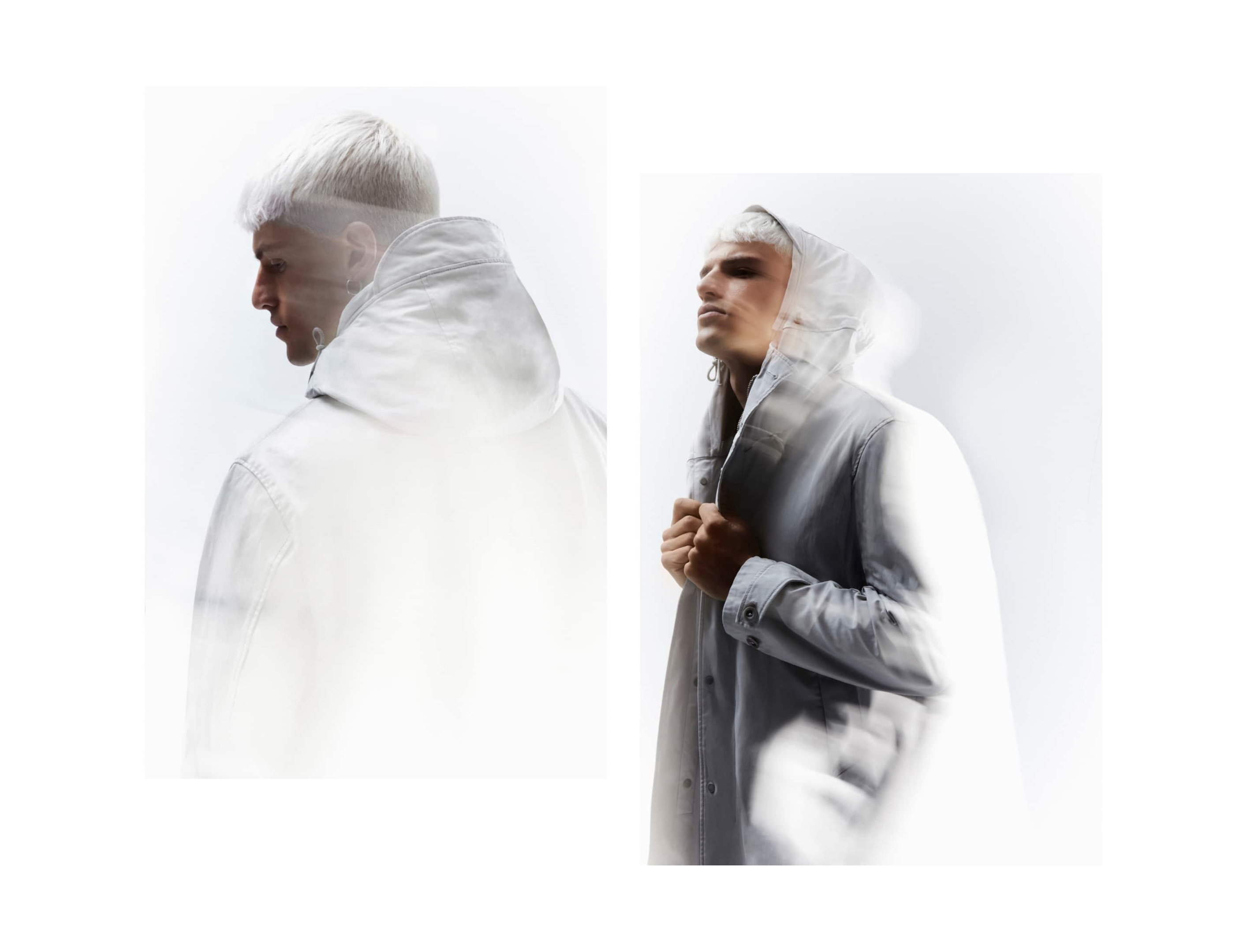 credit: @TenC
Techwear Origins
Techwear history is closely related to the development of garment construction and the accompanying technological advancements.
It all began in April 1938, when polytetrafluoroethylene was discovered by a 27-year-old chemist, Roy Plunkett, working at the Jackson Laboratory in New Jersey.
Roy was developing a new refrigerant and wanted to cool a gas, tetrafluoroethylene (C2F4)3, in dry ice.
Once polymerized, this practically odorless gas becomes white PTFE ((C2F4)n).
He discovered, by total chance, that the gas polymerized and became a white, waxy powder, soluble in virtually no solvents, which withstood a temperature of 260°C and had exceptional non-stick properties
Polytetrafluoroethylene (PTFE) is now commonly known as Teflon and was, back in the day, widely used for sealing plumbing fittings.
In 1969, Wilbert L. Gore and his son Robert W. Gore Progress used PTFE to give birth to Gore-Tex, a fabric that would change the face of fashion forever.
After this event, many outdoor clothing manufacturers increasingly focused on creating practical and weather-resistant apparel.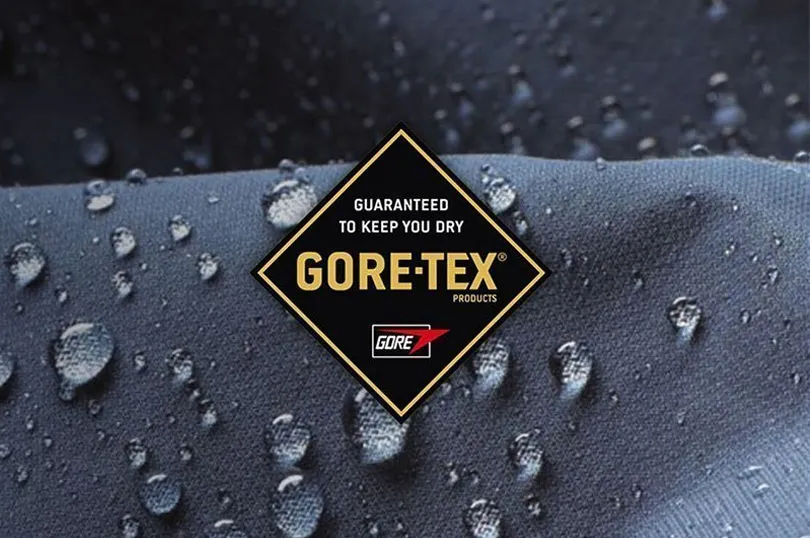 However, it wasn't until the 1990s that modern technical clothing was recognized as a fashion subculture.
Acronym, a German-based brand renowned for its avant-garde materials and designs, led the way.
And techwear slowly began to take place in the fashion universe with its clean, minimalist, often dark or neutral look.
The revolution was born.
But due to the high price of many pieces and their minimalist style, techwear clothing has long been considered the preserve of wealthy, snobby city dwellers.
The scarcity of clothes and difficulty finding them definitely didn't help.
credit: @Acronym®
However, in the late 2010s, the burgeoning techwear community brought a new perspective on the style, elevating it and making innovative garments more accessible to the public.
Thousands worldwide discussed the style daily on Reddit or other fashion forums and launched dedicated YouTube channels like ThisIsAntwon, Ruey or Yijihoon.
During this period, the techwear genre has been demystified, and previously rare items, only accessible through style forums, became more accessible or at least more widely known.
Emerging from the futuristic, avant-garde fashion scene, techwear's roots are deeply intertwined with futuristic and technical aspects.
The genre has gained traction, making a mark in the fashion industry and becoming a favorite among techwear fans.
It will only be with the advent of Goretex jackets that this fashion will see the light of day.
Later, it will extend to the techniques, technologies and models available, as in the case of swimwear for teenagers.
Previously, to make a piece waterproof, it was necessary to "wax" the fabrics. This is a technique requiring the application of a coating on the fiber.
Today, waterproof and cushioned sneakers are commonplace. Skiers have the opportunity to have warm, light and breathable jackets.
Sportsmen and women, on the other hand, are rushing for breathable T-shirts.
Recently, as technology advances and merges with fashion, an unlikely movement is born: urban techwear.
This street style perfectly combines form and implacability and affects almost all clothes and accessories.
However, techwear enthusiasts tend not to dress 100% like this. They generally integrate only one or two pieces into their look. And as you will see in the next section, they know what they are doing.
Techwear enthusiasts
Every month, fans chat on forums, read blog articles on the subject and visit physical shops selling techwear, or enter keywords related to this niche on the internet.
The photo below, taken from the Google Trend website, shows the evolution of the volume of searches for the keyword "Techwear" worldwide, from 2004 to the present day.

You can see that in 20 years, the movement has made extraordinary strides, with a significant surge in popularity in the late 2010s.
In this photo, you can see where the keyword "techwear" is searched for every continent.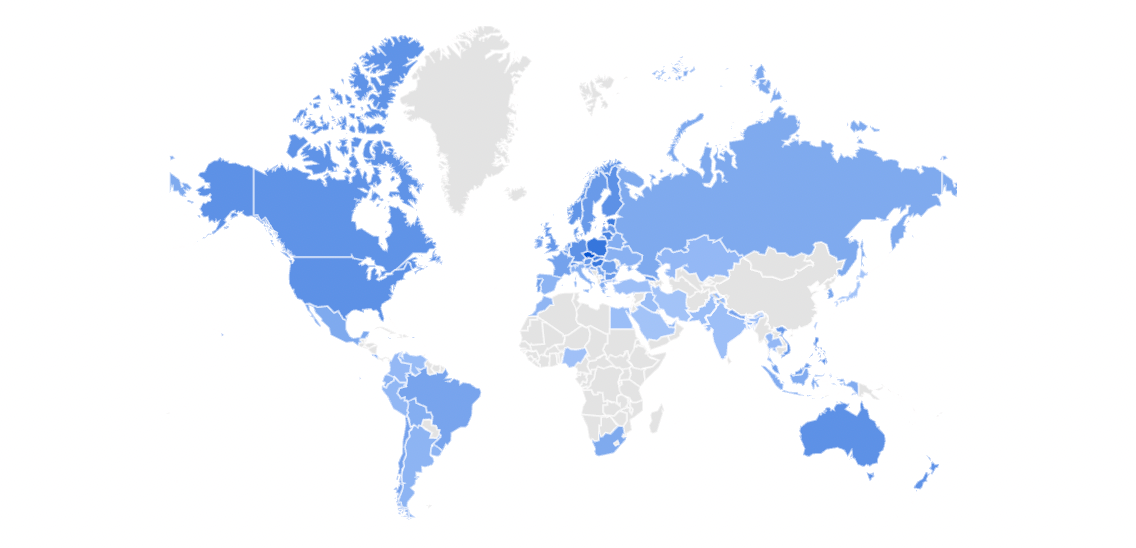 Isn't that amazing?
Surprisingly enough, Eastern European people have conducted the most research on the subject over the last 20 years.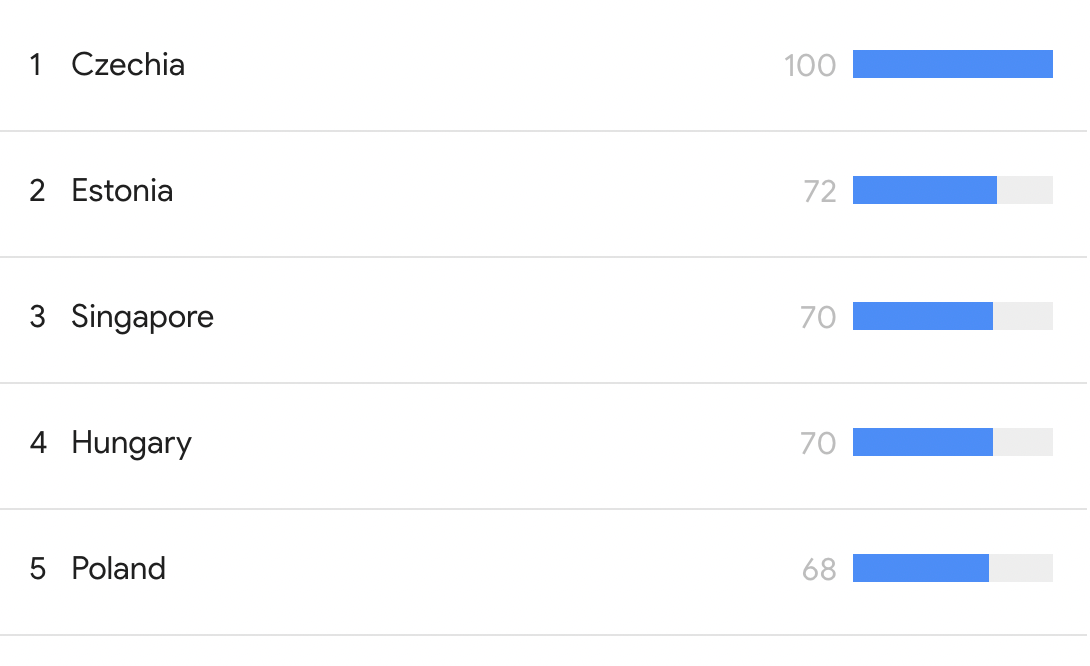 The United States ranks only 14th. Here is the breakdown of searches by state: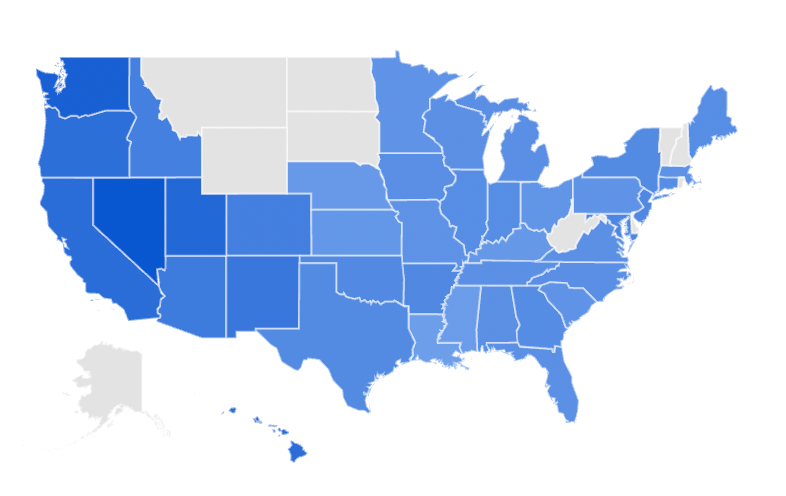 Seems like the people of Nevada and Washington State are the real deal.
Moreover, the subreddit devoted to Techwear is one of the largest on the platform. Its members are very supportive and considerate of newcomers starting their techwear adventure.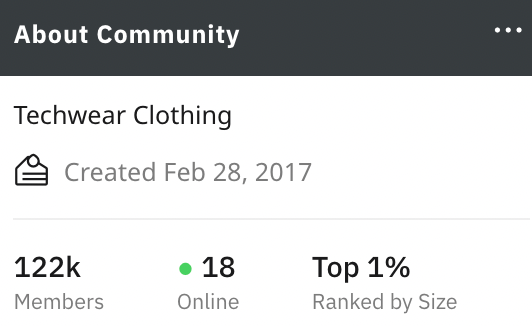 That said, I think the answer is pretty simple for those wondering whether technical clothing is still in fashion.
But why are Techwear fans so engaged? Why does the movement not run out of steam?
Well, because it is not just clothing. This genre allows many people to express their beliefs through fashion. The clothes are unique because they are futuristic, often dark, mysterious, intriguing, and sometimes even intimidating.
By taking refuge in clothing often unknown to the general public, urban techwear style fans assert their individuality, freedom and independence. It gives them the confidence and courage to face today's challenging world.
Plus, advances in technical materials are made every day, giving birth to new products, each more efficient than the last.
Quite simply, the techwear movement is a revolution that brings together people from all over the world who don't speak the same language or have the same lifestyle. And that's quite something, don't you think?

The functionality-obsessed approach is one the most basic truth about techwear, but it's not the whole truth.
If you lokked for the hashtag #techwear on Instagram, you'd find lots of young people wearing black ninja clothes with tons of unnecessary straps, face masks, excessive amounts of pockets and military detailing, sometimes brandishing guns or katanas.
This is the 'cosplay' side of technical clothing. It has nothing to do with function and everything to do with fantasy.
Instead of dressing for their real lives, techwear cosplayers dress for a post-apocalyptic world or the cyberpunk cities of the far future.

But while they look very technical, these garments are often made of low-tech cotton or polyester, with more unnecessary embellishments than actual practicality.
Functional Techwear Vs Techwear Aesthetic
Techwear products are not ordinary garments. While most mass-produced clothes are made to standard designs, they are specifically designed for movement. Ultra-modern cuts meet highly breathable technical fabrics.
More than just clothing, technical garments are thoughtfully designed with the wearer's lifestyle in mind.
But this does not mean a considerable effort is being made regarding aesthetics.
Some techwear fanatics constantly look for the latest garment or accessory with the most technological features to improve their everyday lives, while others want comfortable, hard-wearing and exceptionally stylish clothing.
Here is the natural dichotomy we can find in the techwear universe today:
Functional Techwear: These garments emphasize technical materials and features like water resistance, breathability, and utility. The goal is to protect the wearer in any environment. Think gore-tex softshell jackets and cargo pants with multiple pockets.

Techwear Aesthetic is more about the look and the visual appeal. Although a few brands and items have brighter colors and patterns, most people associate dark shades with the techwear aesthetic, often inspired by ninja and military-inspired clothing.

While it may not always employ advanced materials, it retains a futuristic, edgy vibe. Think cyberpunk clothing or futuristic fashion. While it may borrow functional elements, the look and feel are emphasized.
credit: @enfinleve
Techwear Materials
One of the hallmarks of outdoor techwear garments is the use of innovative materials.
Expect to see technical fabrics like :
Gore-Tex

Dyneema: a whole family of fabrics based on fibers obtained from ultra-high molecular weight and high-density polyethylene.

It is the most tear-resistant synthetic fiber available, 4 times lighter and more durable than the famous Kevlar.

Vectran, a synthetic fiber produced from the melt of liquid crystal polymer. It resists temperature up to +145 °C.

Polartec, a synthetic fleece that offers warmth without weight and is highly breathable, making it a staple in cold-weather gear.

Pertex, an exceptional low-weight fabric that is also ultra-breathable. Pertex is not waterproof but often has a durable water-repellent (DWR) finish that makes it highly water-resistant, causing water to bead up and roll off the fabric.

Sub-micron electrospinning membranes, that can stretch at will, boost ventilation, and offer articulated joints for better movement.

New slim nylons like the Y-shaped (YFuse) and diamond-shaped (DiamondFuse) ones.
credit: @Techhunter
The cutting-edge materials used in techwear are not just about keeping the elements at bay. They're about redefining how we view clothing.
Instead of garments that wear out after a season, tech pieces are meant to last, adapt, and serve multiple purposes. Some even have built-in USB chargers.
Now, you won't be surprised to see someone charging their iPhone through their pants!


Techwear Clothing Characteristics
Waterproofing: With climate change leading to unpredictable weather patterns, waterproofing has become essential.
Technical clothing uses nanotechnology and treatments such as DWR (Durable Water Repellent) to ensure users stay dry.
Waterproofing is a crucial feature of tech clothing; most are water-resistant.
Techwear pants, jackets, and accessories often incorporate waterproof materials like gore-tex to keep wearers dry.
And remember that the terms "waterproof", "water-repellent," and "water-resistant" are not synonymous.
For your upcoming purchases, here's what each word means: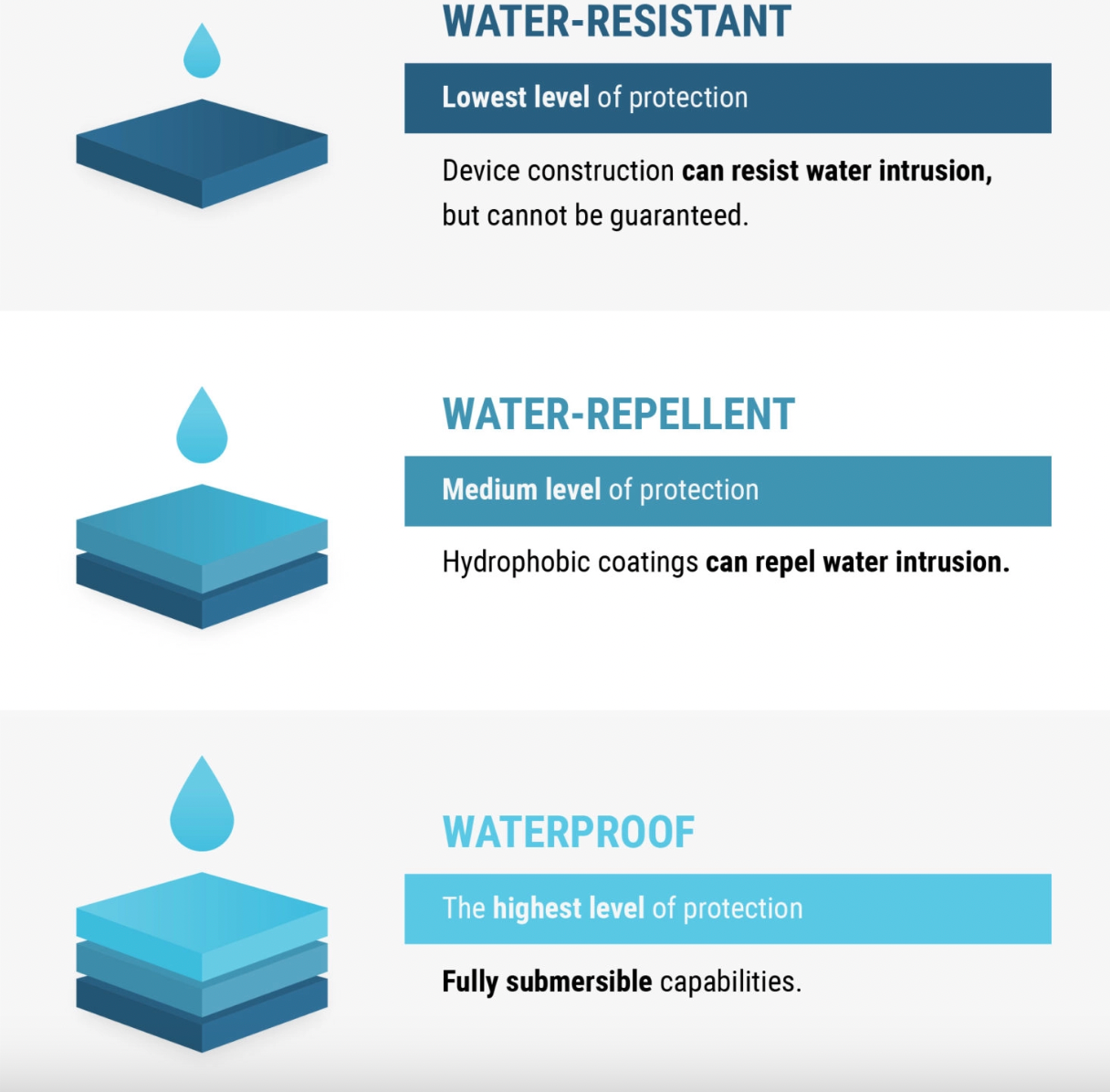 Breathable Materials: Protection against the elements is crucial but would mean nothing without body temperature regulation.
Breathable fabrics ensure ventilation, reducing sweat and offering comfort during strenuous activities.
Wind Resistance: Thanks to tightly woven fabrics, technical garments offer protection against cold winds so wearers can stay warm.
No flu when you wear tech clothing.
Utility: Multi-pockets, removable bags, and other functional features are common.
It's not just a question of increasing the number of pockets, but also of strategically placing compartments, concealing zips, and adding or removing modular elements required to adapt to modern life.
The aim is to help dynamic people stay agile, feel good and safely store their belongings when they're out and about in hectic city life or participating in sporting activities.
credit: @Hypebeast
Reflective elements: For those nighttime urban explorers, reflective elements are a staple in techwear design.
It also increases the wearer's safety by signaling their presence to bikes, motorbikes, and cars in the dark, fog, and rain.
It's not ideal for the modern ninja who wants to remain discreet and conquer the streets after dark, but it's pretty stylish.
Adaptability: Many pieces come with removable modular attachments, making them versatile for various conditions.
Wearers can adapt to any environment and change their style to suit their mood and the weather.
From Alaska to the Grand Canyon, you're all set.
Ergonomic designs make techwear easy to move in and store, providing comfort and style. Many tech clothes are foldable or can be worn on the shoulder thanks to hidden straps.


Techwear Fashion influences
If you ask several techwear clothing fans how they discovered the universe and why they entered it, their answers will be highly different.
Some are technology enthusiasts, others love certain pieces' sober, almost military look, and others want to look like cyber ninjas.
There are as many answers as ways of wearing these amazing clothes.
And that's what we are a gonna see together.


Casual Techwear
credit: @Hypebeast
Also known as "everyday performance clothing". It will take you from work to the basketball court, but it is also perfect for hanging out at home.
Base layers are upgraded with technical fabrics. This includes ultra-formal pieces like waterproof blazers, wind-resistant trench coats or t-shirts, sneakers, and bags tailored for convenience and durability.
But more than a category, it is a way of wearing clothes.
Casual techwear aims to add comfort, sophistication, and elegance to your everyday look while staying discreet.
Key Features:
Comfortable fabrics: Think soft, breathable and extensible materials.

Subtle Technical Elements: Think about a hidden pocket here and a detachable hood there.

Varied Palette: Muted and vibrant shades.
Style Tips: Combine straight-cut cargo pants with a single-color tee and a reversible windbreaker and finish with informal sneakers.


Urban Techwear
credit: @Hypebeast
From an aesthetic and technical point of view, this is undoubtedly one of the most exciting ways to wear techwear clothing.
Designed for dynamic young people looking for comfort and functionality but above all style, the urban techwear style is an exceptional way of being ready to tackle the urban jungle.
When winter crosses the city's long avenues from one end to the other, these garments ensure perfect resistance to the icy winds that blow across the streets.
In mid-season, when the weather's good, but the cold and rain can come at any moment, these ultra-versatile garments let you switch between extreme protection and more casual style in the blink of an eye.
In summer, it provides breathability and ventilation, offering a highly sophisticated, striking look, from cyber shorts to futuristic sandals.
In a word, these clothes never fail to arouse passion.
They can also be ultra-minimalist, with many small details, or, on the contrary, eccentric, unstructured, and asymmetrical. The range of colors is also often reduced to a strict minimum: black, olive, midnight blue, beige, grey, and sometimes white.
From technical kimonos and military trousers to multi-pocket T-shirts with stylish prints and futuristic masks, if you love Japanese fashion, you'll love this trend.
credit:@Hypebeast
The urban accessories, including bags where modularity and integration are the guiding principles, are the perfect blend of unique design, essential lightness, and ease of movement.
If you're a fan of sophisticated, mysterious streetwear looks, you'll want to pick up a few pieces that work well with your everyday clothes.
This style is for those who want to conquer the streets with their squad of ninjas at nightfall, take pictures on the top of the highest building, and do parkour and urbex in abandoned structures.
Key features:
Mystery and sophistication before functionality: Bold, intriguing, dark urban designs.

Superior-performance fabrics: Much attention is paid to manufacturing suitable technical clothing for modern life, thanks to breathable and waterproof materials.
Style tips: Pair a high-collar hoodie with paratrooper pants, and complete the look with a futuristic mask and a sling bag.


Cyberpunk Techwear
A genre that blends science fiction movies, video games, punk culture, cybernetics, dystopian artworks and neo-futuristic imagery.
That's a lot of different inspirations, but that's where the magic happens.
Concretely, it combines a futuristic aesthetic with functional designs, often characterized by dark shades with flashy colors (yellow, orange, red, and green in most cases) and neon highlights.
This genre blurs the line between humanity and machines. That's why it is widely represented in cosplay rather than everyday clothes. Masks with built-in LEDs, colored lenses... a whole arsenal that makes for an intriguing and striking look.
Accessories are crucial: steampunk glasses, cyber helmets and katana umbrellas, among other things, will add the finishing touch to your unique outfits.
If you're a fan of anime, robotics and technological progress, it's a safe bet that this unique aesthetic will seduce you.
Key Features:
Industrial vibes: mechanical motifs and combat specifications.

Avant-garde design: Geometric patterns, LED elements, and removable components.

Non-conformity: The emphasis is on visual storytelling, intimidation and flashiness.
Style Tips: Go for a colorful cyber bomber jacket with mechanical Japanese designs, patchwork trousers, and footwear that seem to come from another dimension.


Outdoor Techwear
credit: @Highsnobiety
As the name suggests, this focuses on garments like hardshell jackets tailored for the great outdoors. They're made from durable materials, ensuring protection against nature's elements.
Completely assimilated into streetwear, the outdoor trend even extends to trainers, with more and more outdoor sportswear models.
Technical outerwear specializes in hiking, mountaineering, sailing, running and sometimes workwear.
It led to the subgenre called "Hikercore", a way of dressing that emphasizes utilitarian garments that provide comfort, waterproofing and windproofing, like those worn on long walks.
credit: @Highsnobiety
Influenced by eco-friendly outdoor companies like Patagonia, Japanese backpacker culture when worn as streetwear, and romantic ideas of wilderness.
Strategic layering is at the heart of tech outerwear, designed to optimize comfort and protection for different climates and conditions.
The base layer adapts perfectly to the skin and is meticulously designed to wick moisture and improve cooling, ensuring constant comfort.
The intermediate layers work diligently in colder scenarios, acting as insulators that trap heat, guaranteeing warmth even when temperatures drop.
Together, these components embody the essence of technical outdoor clothing, offering adaptability and protection for all outdoor adventures.
Key features:
High-performance fabrics: UV protection, breathable technology and water resistance.

Ultra minimalist design: far from the streetwear culture, technical outdoor garments are almost reminiscent of the Normcore movement.

Eco-responsible production: the goal is to market products with a long life expectancy, to limit the over-consumption inherent in our times. By buying outdoor-oriented products, you're acting for the planet.
Style tips: Opt for an all-weather waterproof jacket and functional trail shoes. A foldable, recyclable hat and a rugged backpack complete the look.
If you're a relentless adventurer, a nature lover and you love solitude in the great desert regions of our world, this style is made for you.


Military Techwear (Warcore)
This subgenre, called Warcore, has carved out a place of its own in the streetwear scene. It symbolizes the rise of military equipment in fashion.
Imagine military garments and accessories with technological features, futuristic design and rock-solid resistance, and you have it.
The goal of a soldier is to accomplish a precise mission.
Warcore, for its part, aims to equip young people with intimidating, striking outfits to give them courage and protect them against potential enemies.
Close combat is where Warcore outfits shines.
Chest rigs, gun holders, tactical gloves, utility belts, functional vests and combat boots are key elements to the Warcore universe.
credit: @Hypebeast
These unorthodox clothing and accessories, little known to the general public, often cause a sensation. They inspire, intrigue and sometimes frighten.
Handy when you're not feeling very sociable.
While black monopolizes techwear, Warcore is no exception to the rule but leaves some room for desaturated shades in khaki or other camouflage shades.
Key features:
Style comes second: Combat performance and intimidation count the most, so Warcore relies only on highly tactical, aggressive garments.

Monochrome design: good luck with colors. That's why we suggest only adding 1 or 2 pieces to your outfits unless you're a die-hard warcore fan. Or if you love black.

Ultra-resistant and functional clothing
Style tips: Opt for a gore-tex jacket, futuristic cargo pants and army boots. Complete this techwear look with a thorax bag, black gloves and an armored mask.
Japanese Techwear
This is probably my favorite fusion.
I can't help but succumb to the mix of age-old Japanese tradition with the modernity and advanced technology of techwear.
The blend of Japan's renowned fashion sensibilities with technical wear gives us incredibly resistant and functional kimonos, beautiful shoes and essential accessories.
credit:@ acronym_look
Nothing is more sophisticated and elegant than wearing a Techwear Haori over a basic t-shirt, tapered pants, and casual urban sneakers. Complete this outfit with a Japanese baseball cap, and you become a paragon of timeless style.
Japanese Techwear can also give rise to much more extravagant clothing when directly inspired by Harajuku streetwear.
This style comes directly from the Shibuya district of Tokyo, where fashion emulation is powerful. There, the colors and textures are not rare, which makes them great for breaking the monotony of "always black" technical clothing.
Key features:
Oversized and textured clothing: large kimonos, high-collar jackets, city bombers with straps, for instance.

Comfortable, breathable, and lightweight materials: ultimate outfits for the mid-season.

Japanese designs: what an exquisite way to express your love for Japanese culture.
Style tips: Pick a cyber tee and oversized Hakama pants, and pair them with avant-garde sneakers. If you feel bold, complete the look with a tactical vest and a face shield.


Cyber-Ninja Fashion
credit: @Hypebeast
The cyber-ninja subgenre draws inspiration from Japanese mythology, cybernetics and martial arts. Think about the movie Ghost in the Shell.
This way of wearing technical garments is among the most popular in 2023. Its aficionados only want to look like badass ninjas coming from the future.
The fans often are young people who love anime, video games, and dystopian movies.
They want stylish, intriguing, and intimidating clothing to express their rejection of social norms.
Key features:
Affordable garments: you can create entire ninja outfits at reasonable prices.

Aesthetic technical gear: The emphasis is on visual storytelling, even if functionality remains essential.
Style tips: combine a tactical sweatshirt with cargo joggers and techwear sneakers. Complete the look with a kanji cap and a katana sword umbrella.


Lunarcore
Lunarcore is an emerging fashion trend inspired by space, science fiction and futuristic themes.
The style is characterized by clean lines, minimalist designs and neutral colors, emphasizing texture and silhouette. It is reminiscent of the post-apocalyptic genre.
This movement aims to push boundaries and explore new frontiers in fashion.
If you love wearing clothes suitable for a walk on a desertic planet, the Lunarcore subgenre is for you.
Key features:
Deconstructed garments: clothes are torn, ripped, ragged. Their design aims at recreating a patchwork of fabric leftovers.

Beige, grey white and brown tones only
Style tips: opt for a scarf, steampunk glasses, and pair them with a technical cape.


Goth Techwear (Darkwear)
Darkwear is a fusion of several subcultures: gothic, punk, grunge, industrial and techwear.
Followers of this movement are looking to combine intimidating patterns with extravagant accessories. They focus on darker palettes, but with the added functionality that techwear offers.
Darkwear's women use lace, velvets and corsets to add a touch of drama to their looks.
In terms of their state of mind, young people who wear darkwear do so to assert their identity and their convictions.
These intimidating, intriguing and sometimes even frightening clothes allow them to protect themselves, to feel powerful and sexy.
Key features:
Monochrome design: darkwear outfits are all-black. Period.

Style before practicality
Style tips: pair a black t-shirt with gothic motifs, a formal blazer, tapered joggers pants, high army-high boots and put chains here and there.


Men's Techwear and the Modern Lifestyle
Techwear clothes designed for men have significantly increased in popularity, especially in urban environments. They have become essential to men's dynamic lifestyle, accompanying them from the office to the gym.
The urban techwear style, characterized by sleek lines, darker shades, and technical clothing tailored for city living, perfectly complements the fast-paced life many men lead.
It's about merging aesthetics with function, ensuring that you look good while being protected from unexpected rain showers or the chill of the evening.
Today, many good techwear clothes and accessories are available to help men succeed.
Women's Techwear and Empowered Lifestyle
In the contemporary fashion landscape, women's techwear stands out not merely as a sartorial choice but as a bold statement of empowerment.
Gone are the days when women had to choose between functionality and style. Today's techwear brilliantly marries the two, enabling the most dynamic of them to navigate the demands of modern life with ease, confidence, and panache.
For the modern woman, it's about embracing an existence where she is always prepared, endlessly adaptable, and unapologetically stylish. It's a testament to the evolving essence of female empowerment in the 21st century.
Whether it's a winter jacket equipped with weatherproof capabilities, a sexy, futuristic crop top, or tactical sweatpants designed for optimum mobility, techwear symbolizes a lifestyle choice.
How To Style Techwear?
Building a cohesive techwear outfit can be a hard task. It is important to find a subtle balance between aesthetics and function.
Here are some styling tips for creating a unique techwear look:
Techwear Pants
Techwear pants offer utility and a refined style. They're designed for movement, ensuring velocity, agility and comfort throughout the day.
You'll find tapering or loose-fitting technical trousers with more or less capacity of storage.
Cargo pants are a great way to add a tactical, military vibe to your outfits while keeping your essentials safe when you're on the go.
Techwear pants are an essential part of the streetwear scene.


Techwear Jackets
credit: @Endclothing
These mid layer clothes have made the niche famous. Techwear jackets are a vital component of the techwear style, offering a range of options to suit different needs and conditions.
Here are some common types of tech jackets:
Hardshell Jackets: As an outer barrier, these technical jackets offer maximum protection against the most hostile environments, thanks to their windproof, waterproof and breathable properties. They provide a versatile outer layer that protects against the harsh elements. These jackets are ideal for outdoor activities in difficult weather conditions.
Softshell Jackets: They balance breathability, flexibility and weather resistance. They are suitable for milder conditions and offer greater comfort and mobility. They repel light rain and snow and feature a durable waterproof coating (DWR). These jackets prioritise breathability and freedom of movement over bulkier hardshell jackets.
Insulated Jackets: They are designed to provide warmth in cold climates by trapping and retaining body heat. They contain insulating materials, such as synthetic fibres or down, to ensure adequate thermal insulation. Mid layer garments are ideal for winter or cold environments.
credit: @Highsnobiety
Modular Jackets: They offer exceptional versatility thanks to interchangeable components or layers. They allow users to adapt the jacket to the weather conditions or activities by adding or removing layers, such as insulated liners or removable hoods. This modularity means they can be customised and adapted to different environments, making them highly versatile.
If you have just begun your tech journey, we suggest you pick a mid-range techwear jacket and try to pair it with your present clothes.
Techwear Shoes
Sneakers, sole blade shoes, combat boots, Techwear footwear offers all of these.
Tech shoes are futuristic, extravagant, and offer many capabilities.
From chunky waterproof sneakers to sci-fi footwear, you're spoilt for choice.
Techwear Shirts
Techwear T-Shirts aim to be comfortable, stylish and durable. They are made from breathable materials.
A seamless t-shirt is a fantastic base layer, acting as a second skin that can keep you warm and cool.
Technical shirts are the starting point of all your techwear outfits. Never neglect them.


Techwear Accessories
The magic of techwear doesn't end with just clothes. Techwear accessories, like techwear backpacks, modular bags, utility belts, tactical chest rigs, ninja masks and rugged gloves are pivotal in rounding off a technical look.
Built with the same functionality and fashion principles, these accessories enhance any techwear outfit's overall utility and style.


Where to Buy Techwear
Here's a list of brands that figure in our Top 30 techwear brands in 2023.
Affordable Techwear
Whether you're looking for high-end pieces or more affordable options, there's something for every techwear lover: Affordable Techwear Brands:
OFF-WRLD
At the forefront of design and functionality, the OFF-WRLD Techwear store combines cutting-edge aesthetics with innovative materials, so you're stylish and ready for anything.
If you're looking for affordable urban techwear, you'll find plenty to choose from.
Price Range: $50 to $400
ORBITGEAR
A Jakarta-based technical gear maker. Founded in 2008, ORBITGear offers a wide range of products, from modular backpacks and sling bags to weatherproof jackets and ergonomic pants
The brand is committed to delivering durable, water-resistant, highly functional gear tailored to the fast-paced, modern lifestyle using advanced materials like Cordura and X-Pac.
Price Range: $100 to $300
NIKE ACG
Nike's All Conditions Gear (ACG) line is a perfect example of the sportswear icon's venture into technical clothing. Their pants and shoes are a great choice if you are a long-time Nike fan and must add a specialized touch to your outfits.
The brand's motto is "Designed, tested, and made on Planet Earth.
Price Range: $30 to $300
ADIDAS Y-3
By combining the rebellious spirit of the designer Yohji Yamamoto with the heritage of Adidas, Y-3 is recontextualizing the codes of performance-inspired design.
The result: bold, innovative looks that invite experimentation.
Price Range: $100 to $1200
C.P. COMPANY
The C.P. Company line combines classic tailoring with the utilitarian elements of military clothing for a unique, irreverent and versatile look.
Created for the modern soldier, the C.P. Company collection is designed to cope with all combat situations and hostile environments.
Price Range: $100 to $1000
WHITE MOUNTAINEERING
White Mountaineering is a line of innovative products that take into account the latest fashion trends. Designed by Yosuke Aizawa, each piece is intended to stand out.
Price Range: $100 to $1500
ARC'TERYX VEILANCE
Veilance is the new minimalist line from Arc'teryx. Canadian company known for its high-performance outdoor gear, most notably their shell models. It combines cutting-edge fabrics, taped seams and innovative features for maximum comfort and durability.
Price Range: $200 to $1600
HERNO LAMINAR
Herno Laminar is one of Europe's leading manufacturers of high-performance outerwear.
Herno's clothing line is expertly crafted from leather jackets to nylon parkas.
Price Range: $500 to $1200
OUTLIER
Outlier is focused on creating sustainable products that balance fashion, ethics, and affordability. Their clothing is designed to withstand the most challenging conditions while remaining easy to wear.
Price Range: $80 to $300
GUERILLA GROUP
The group has a distinctive aesthetic, blending the practical nature of military and workwear with a contemporary, avant-garde approach to fashion.
The designs and collections sometimes incorporate references to various cultural and subcultural elements, be it cinema, music, or other art forms.
This results in pieces that are both functional and visually striking
Price Range: $100 to $500
credit: @GuerillaGroup

Expensive Techwear Brands
ACRONYM
It was founded in 1994 by Michaela Sachenbacher and Errolson Hugh as an independent design agency focusing on the unification of style and technology in apparel.
The brand is world-renowned for its high-quality equipment that makes no compromises on design.
Its products are often regarded as the quintessence of technical clothing.
"I pursue the highest quality." Said the founder, Errolson Hugh himself.
Price Range: $800 to $2000
TEN C
Ten C offers a unique outdoor gear solution. Modern fabrics and construction combine traditional silhouettes to offer warm, breathable, water-resistant and lightweight clothing.
The brand specializes in jackets, especially parkas.
Price Range: $200 to $1200
STONE ISLAND
Stone Island is a luxury Italian fashion brand founded in 1982 by Massimo Osti. Renowned for its innovative fabric treatments and dyeing techniques, the brand is a pioneer in research-led fashion.
The brand creates unique outerwear that combines function and fashion. Over the years, Stone Island has distinguished itself by its commitment to experimentation, resulting in unique, high-quality pieces that combine urban style with cutting-edge technology.
Price Range: $100 to $2000
RIOT DIVISON
Riot Division is a Ukrainian techwear brand founded in 2013, known for its adaptability and multifunctional apparel. Drawing inspiration from urban environments and modern utility, the brand merges practicality with a sleek, contemporary aesthetic.
Its motto is "adapt to survive".
A-COLD-WALL
A-COLD-WALL* is a British brand that has attracted attention for its avant-garde approach to technical clothing. With a focus on industrial aesthetics and experimental designs, the brand pushes the boundaries of fashion, offering a distinct and forward-thinking take on the genre.
Incorporating monochrome colours, industrial textures and utilitarian silhouettes, the brand seamlessly integrates technical fabrics, resulting in futuristically inspired garments.
Price Range: $100 to $1500
credit: @A-Cold-Wall


Conclusion: The Future of Techwear Fashion
Our exploration of techwear has taken us through its origins, styles, and even shopping recommendations.
As we conclude, it's evident that it is not just a fleeting trend; it's an evolution of fashion tailored to the modern age.
Whether you're looking to invest in high-end pieces or searching for affordable techwear,
Whether you're a seasoned technical clothing fanatic or just dipping your toes, there's something in this space for everyone.
Undoubtedly, techwear has carved its niche and left an indelible mark on the fashion landscape.
With its roots in both the practicalities of modern life and the fantasies of avant-garde and futuristic worlds, techwear now offers a tantalizing glimpse into the future of fashion.
A future where clothes are more than just fabric and thread but are integral tools that make life easier, more efficient, and undoubtedly more stylish.
Because it's not just about wearing a piece of clothing; it's about embracing a lifestyle that demands more from fashion. It's about garments that respond to our needs and evolve with advancements in materials and design.


Techwear FAQs
What is a techwear style?
A techwear style is characterized by its emphasis on functionality, futuristic designs, and often a darker, urban aesthetic.
What is the point of techwear?
Techwear marries fashion with functionality. It's designed for modern life, allowing wearers to look stylish while benefiting from advanced technologies in clothing.
Why is techwear so expensive?
Using advanced materials, intricate designs, and merging functionality with fashion can drive up costs. Renowned brands also price their goods as premium products.
Plus, the rarity of many models, due to the complexity of their manufacture, adds to the average price.
Is Techwear illegal?
There's nothing wrong with taking this approach to building your wardrobe.
The police will not come for you if you wear a chest rig or a military-inspired jacket. We guarantee it.
Is techwear edgy?
Absolutely. Its urban and futuristic vibes, dark color palettes, and modular designs offer an edgy aesthetic unique to this fashion genre.
What is the difference between darkwear and techwear?
While both have dark palettes, darkwear focuses more on the gothic aesthetic, while techwear emphasizes functionality and futuristic designs.
Who made techwear famous?
Brands like Acronym, ACG, and Stone Island have propelled this movement to the forefront of fashion. Additionally, influencers and celebrities wearing techwear, like ASAP Rocky, Scarlxrd and John Mayer, have also boosted its popularity.
Is cyberpunk and techwear the same?
Not entirely. While cyberpunk influences techwear aesthetics, especially in its darker, neon-tinged styles, techwear is broader and includes functional clothing tailored for modern living.
Who wears Techwear?
You are right to wonder who is the target of this unique genre.
It appeals to a broad audience, especially those prioritizing functionality in clothing.
Its primary audience is urban dwellers, tech enthusiasts, and fashion-forward individuals.
Is techwear easy to wear?
One of techwear's hallmarks is its ergonomic designs, ensuring comfort and ease of movement. It is very comfortable clothes.
Is techwear streetwear?
It can be considered a subgenre of streetwear.
It's designed for urban environments and carries the same everyday wearability as other streetwear styles.
Is techwear mainstream?
While it has grown in popularity and has a dedicated following, it remains a niche in the larger fashion world.