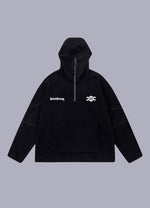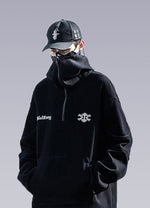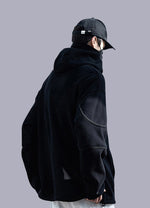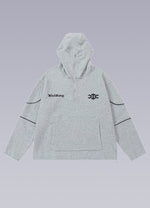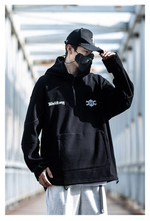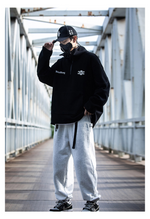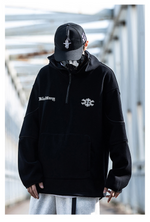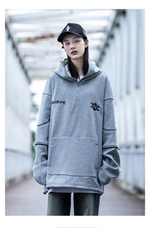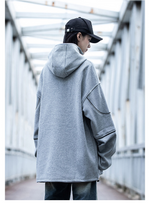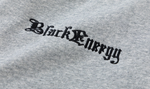 $95.00

Reduced price

$95.00

Comparative price
$95.00

Normal price
Unit price
Please select an available variant
🌐 Cyber Days : -15% with Code: HACK15
From elegant to aggressive: discover the techwear sweater that fits every style.
Unveiling the Techwear Turtleneck, a paragon of urban elegance infused with the spirit of Harajuku streetwear. This iconic techwear garment personifies the modern urban dweller, curating a blend of practicality and unique style.
Envision the metamorphosis of your everyday attire into a fashion statement as you slide into this exquisite piece of clothing, leaving an indelible impression on those around you.
Ultra-resistant techwear hoodie: Made with high-quality materials that are durable, flexible and lightweight to preserve your mobility while keeping you warm.
Technical Clothing: This

 

techwear sweater will protect you from the elements and complete your outfit. 
Design: Ninja Techwear, Goth Fashion, Japanese Techwear, Urban Style
Suitable for men and women
Read more [+]

Fold [-]

In the city's heart, amidst the concrete jungle, stands a man clad in a fashion-forward hoodie embodying the true essence of urban techwear. He becomes a human embodiment of the "Black Energy" Goth design, reminiscent of city nightlife's high energy and mesmerizing pulse. His heart features a vintage logo, a nod to the enduring aesthetic of technical clothing.

This augmented sweater unravels an adventure into a world of style and comfort. Its seamless compatibility with other garments enables it to smoothly transition from season to season, transforming the ordinary into the extraordinary. Whether worn independently or layered beneath a stylish denim jacket, this hoodie enhances each outfit's overall aesthetics. This versatile piece expands your fashion horizon from sleek sophistication to aggressive ninja attire.

This last-generation techwear hoodie is more than just clothing. It's a tribute to the Harajuku lovers clothing, integrating the essence of Harajuku outfits into its very fabric. As the turtleneck ascends, it merges into a neck gaiter, culminating into a large hood, adding a unique flair to your look. This standout feature and its goth vibes deliver a multi-dimensional fashion experience.

High-collar Techwear Hoodie: A tribute to Harajuku lovers and fashion ninjas.

By donning this turtleneck, you're not just wearing a garment, you're embracing an attitude, a style, a revolution. You're aligning yourself with a community that celebrates the rebellious spirit of Harajuku clothes and the sophistication of techwear aesthetics. You are not just the observer but the fashion ninja, shaping the trends, one outfit at a time.

The Techwear Turtleneck is not merely a piece of clothing; it's a commitment, a statement, a lifestyle. When you wear it, you join a silent revolution, challenge norms, and push boundaries. Be a part of this revolution and step into the world of ninja fashion.

If you are not interested in turtlenecks now, we suggest you look at our intimidating Black Tactical Hoodie. This garment will perfectly complete your urban techwear style. And if you want a broader look at our techwear sweaters, you can browse our main Techwear Hoodies collection.
Size Advice

Size
(cm)

Chest
(a)

Length
(b)

Sleeves
(c)

S
124
70
57
M

128
72
58
L

132
74
59
XL
134
76
60
Shipping

All products are delivered free of charge. We currently ship to over 50 countries.

Average processing time:

 

24 hours

Average delivery time:

 

2 weeks

2 weeks for the

 

USA

 

and

 

Canada.
1 to 2 weeks for

 

European countries.
2 to 3 weaks for the

 

rest of the world.

To track your parcel, just click here.
Returns

We offer a full refund or free exchange within 14 days from the date of receipt of the products.

Feel free to contact us if you have any questions:

By email: info@offwrld-techwear.com

On Instagram: @off_wrld.shop