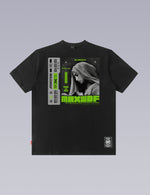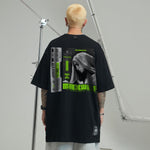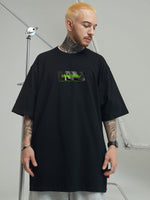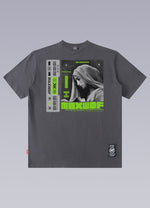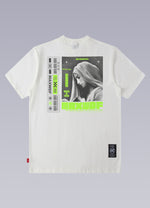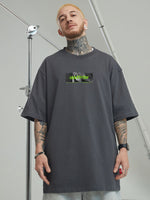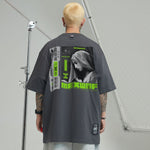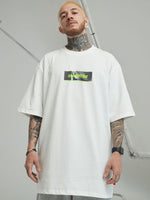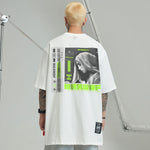 $35.00

Reduced price

$45.00

Comparative price
$45.00

Normal price
Unit price
Please select an available variant
🌐 Cyber Days : -15% with Code: HACK15
Unleash your inner futuristic urban dweller with this unique cyberpunk top.
Introducing the Cyberpunk T-Shirt, an impeccable blend of futurism and avant-garde design tailored to the discerning and adventurous. Picture yourself weaving through the vibrant neon-lit streets of Tokyo or Hong Kong, an embodiment of stylish defiance amidst a sea of conformity. This signature cyberpunk graphic tee will become an extension of your identity, a beacon of individuality in the urban jungle.
This cyber tee's design is more than just a garment - it's a statement. The intricate pattern on the back is akin to a personal insignia, communicating your unique perspective and allegiance to the sophisticated and casual. This isn't a mere shirt, it's your armor, your banner, your voice in a world bustling with noise.
The aesthetic is unmistakably influenced by Japanese cyberpunk clothing and Harajuku streetwear while remaining rooted in functional technical gear. It's a perfect meld of form and function that speaks volumes about who you are.
Wearing this cyberpunk-style shirt, you're not merely dressing for the day, you're dressing for the future, embracing the spirit of a real cyberpunk city. The bold design will inspire intrigue and admiration, drawing in those around you, eager to learn the source of your exceptional taste. Your reply will be but a confident smile and a nod, an unspoken affirmation of your individuality.
Ultra-resistant t-shirt: Made with high-quality materials that are durable, flexible and lightweight to preserve your mobility while keeping you warm.

Technical Clothing: This cyber techwear shirt protects you from the elements and completes your urban outfits. 

Design: Techwear, Ninja Techwear, Japanese Cyberpunk Clothing, Urban Style

Inspirations: Cyberpunk 2077 Shirts
Read more [+]

Fold [-]

Cyberpunk 2077 approved: bringing Tokyo streetwear to you with this stylish top.

When you wear this cyberpunk shirt you're entering a pact with the spirit of rebellion, promising to carry forward a unique style. You pledge to retain your individuality, boldly expressing your distinctiveness. This is the essence of the cyberpunk ethos, and with each wear of this t-shirt, you commit to uphold it.

Now you understand: this cyberpunk tee shirt offers more than just visual appeal. It's an everyday basic that is versatile enough for any setting while still maintaining its unique flair. Its design is adaptable and perfect for the summer, keeping you cool while you navigate the urban expanse.

So why dress when you can tell a story? Let this piece be your narrative, a testament to your individuality and an invitation to the future. It's more than a garment; it's a way of life.

If a cyberpunk top isn't for you, check out our unmissable Tactical Padded Sweatshirt. This black combat shirt will perfectly complete your urban techwear style. And for an even more extensive selection of techwear apparel, explore and dive into the depths of our Techwear Shirts collection!
Size Advice

Size
(cm)

Shoulders
(a)

Chest
(b)

Length
(c)

Sleeve
(d)

S
51,5
120

79
27
M
53

126
81
27,5
L
54,5
132
83
28
XL
56
138
85
28,5
Shipping

All products are delivered free of charge. We currently ship to over 50 countries.

Average processing time:

 

24 hours

Average delivery time:

 

2 weeks

2 weeks for the

 

USA

 

and

 

Canada.
1 to 2 weeks for

 

European countries.
2 to 3 weaks for the

 

rest of the world.

To track your parcel, just click here.
Returns

We offer a full refund or free exchange within 14 days from the date of receipt of the products.

Feel free to contact us if you have any questions:

By email: info@offwrld-techwear.com

On Instagram: @off_wrld.shop